Let's face it, learning any foreign language is tough, and Chinese is certainly one of the most difficult for native English speakers. This is my top ten resources for learning Chinese.

I love Skritter, it is my favourite Chinese learning App for learning Chinese words and Characters. Skritter uses SRS, which means your learning is optimised to maximise memory retention and minimise unnecessary revision.
Skritter focused learning tool that is the best way to learn Chinese (and Japanese as it happens) characters and definitions. In short Skritter is an App based flash card system that tests your ability to recognise a Chinese character and give its the English definition, pronunciation (Pinyin) or tone, as well as providing you a word in English (and accompanying sample sentence in Chinese) and prompting to write the character.
Skritter has loads of other features, with pre-made language lists as well as the ability to create or import your own lists. when it comes to learning characters Skritter will help you learn stroke order naturally, that is without having to memorise it – after writing some character you will quickly learn the correct way to write Chinese characters.
Skritter has Apps for both iPhone and Android phones as well as the ability to learn via their website. Personally I'd strongly recommend using the App – which also works offline, which is great when you are travelling and don't have an internet connection.
My main caviet, that is word of caution, with Skritter is that as it is focused on Chinese character words, characters and pronunciation, it is not a complete language solution. I would suggest you pair Skritter with a more immersive program which can build on your vocabulary foundation
If you'd like to give Skritter a go, click the banner below, or click on my comprehensive review.

2. ChinesePod
When it comes to Chinese audio podcasts, ChinesePod is the industry leader. ChinesePod has both video and podcast audio content with accompanying text and vocabulary lists. It is also easy to get your vocabulary in to Skritter (see below).
As ChinsePod has been around for well over ten years and as such has a vast library of lessons, meaning that you will never run out of content, or at least not without becoming a fluent Mandarin speaker. What's more the content, which is being added to all the time, is broken down in to different difficulty levels to suit all level of learners.
As with all of the best language learning platforms, with ChinesePod you can use either the website or their own App.
You can sign up with ChinesePod via their website here. They have a free trial, so there is no risk in signing up to give it a go. I promise to provide a full review of ChinesePod in the near future.
3. FluentU
FluentU is the best video platform for learning Chinese. FluentU has videos with interactive captions, which means you can click on the captions to get more information such as definitions and examples; you can even click through to other videos that use that same word, to give yourself a real feeling for it's use.
FluentU is the best interactive video learning resource for freestyle learning of Chinese that is not confined to a specific lesson plan.
I will be providing a full review of FluentU, however in the mean time you can access their site here.
4. italki
italki is a great resource for linking language learners to teachers for language learning just about any language. With italki you purchase credits which you then use to pay for language lessons. You get to select your teacher and the time of the lesson. Prices of teachers vary as well as experience, with options of professional qualified teachers or informal teachers, who are not qualified and will generally provide less guidance.
I will be providing a full review of italki, however in the mean time you can access their site here.
5. ChineseClass101
ChineseClass101 provides audio podcasts for Chinese learners. Each lesson includes
Full lesson audio, including commentary and explanation
Vocabulary review of the key words in the dialogue
Dialogue audio (without the commentary)
All in all ChineseClass101 is a great resource for a learner, you can give it a go via their website here. As with all of my recommendations here, I will try and post a full review of the service in the near future.
6. Living Languages
Living languages is essentially a flashcard based learning resource that offers language lessons spoken by native speakers for many language, not just Chinese. Each lesson provides flash cards with spoken and written Chinese, including Pinyin and Chinese characters. Mandarin Chinese is one of their comprehensive courses, meaning great access to vocabulary and grammar for Chinese.
Until provide a full review, you can access Living Languages and give it a go yourself here.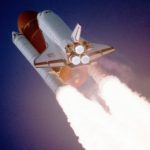 Rocket languages offers a rich content with hours of audio content complemented with reinforcement activities. Rocket Languages also includes voice recognition as well as participation in conversations which avoids difficult situations where you learn how to listen to Chinese but not speak.
You can see my review of Rocket Languages Chinese here.
8. Rosetta Stone
Similar to Rocket Languages, Rosetta stone provides interactive lessons, speech recognition and an App. Rosetta isn't as strong when it comes to grammar however. Also if you have already started learning Chinese there is no initial assessment that will guide you at which lesson to start, however lessons are not locked, so you can skip between them to find the best level. As with many language tools, motivation is essential to ensure you get through the entire course.
You can try Rosetta Stone Chinese here.
9. Pimsleur
Pimsleur is the original language learning authority and is well known name in the language world. Pimsleur uses a form or SRS with 30 minute audio lessons which contain plenty or repetition whereby. The SRS nature of the lessons mean that words used in the audio lessons are used less and less frequently as the lessons progress, so while at first you will hear a word many times, it will be use again in subsequent lessons but less and less often. I have tried Pimsleur audio lessons and found them very good.
You can try Pimsleur Chinese here.
10. Fluenz
Fluenz offers language video lessons with accompanying practice in Chinese and a number of other languages. The accompany practice helps to reinforce learning through reading, writing, listening and speaking. The main problem with Fluenz is that it doesn't introduce Chinese characters, which I feel is essential to anyone who intends on learning the language at more than a beginners level.
You can try Fluenz here.
Which Chinese learning resource is best?
There is no perfect learning resource. You need a combination of exposure to improve your Mandarin. My top three of FluentU, ChinesePod and Skritter are actually best used in combination as they provide the three essential pillars of learning a language, that being
Learning through video content
Learning on the go through audio PodCasts
A SRS based flashcard system to review words
FluentU will give you great exposure to video content with easy clickable access to look up words and definitions. ChinesePod is inarguably the champion when it comes to podcast quality and the size of it's library, also providing great video learning content. Skritter is the essential SRS flashcard system that is a vital companion for every Chinese language learner.
So which would I pick if I was to pick just one? This is up to you, but perhaps start with something more structured such as ChinesePod or Rocket Languages and once complete more free style approach thereafter with FluentU. If you are interested in learning how to write Skritter is a great companion throughout your language learning journey and I think is a service that complements other resources very well.
Ultimately the best way to decide which is right for you is to try the free trial that most services offer.